Please contact us for any questions or concerns regarding our services.



Office Phone: (586) 463-8800
Fax: (586) 463-8845
2016 Obituaries
Obit Search
Please reload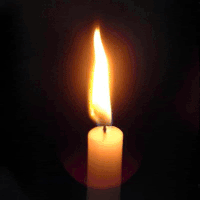 Ulanda Marshell Henning, affectionately known as Landa was born to William Henry Henning and Martha Anne Harringoton on August 9, 1969 in Mt. Clemens, Michigan. Ulanda was the oldest child born to this union. She is preceded in death by her father William Henry Henning.
Ulanda completed her early eudcation in the Clintondale Community Community Schools, where as she went on to graduate from Laura F. Osborn High School in Dettroit in 1987. Ulanda worked for the plant industry for many years. Ulanda loved to cook, watch TV and do for others more than for herself. Ulanda was the sweetest person you'd want to meet and was known as a positive, uplifting, pikcy ou up type of person and would always say "Think positive".
Ulanda departed this life on March 2, 2016.
She leaves to cherish her memories, her loving parents Martha and Clark Bellamy of Eastpointe, the love of her life Frederick Gause of Warren, her poodle dog Pablo. Two sisters, Nashreka Hennings of Shelby Township, Justina Moore of Detroit, two brothers. Robert Bellamy of Eastpointe and Delvin Bellamyof Clinton Township. One nephew Dorian Black Jr. of Shelby Township. Two nieces, Siena Hennings of Shelby Township and Robynne Jones - Bellamy of Sterling Heights. Her longtime best friend Cynthia Hunt (Clyde) and Thannill Tucker and her grandmother Rosa Lee Shackleford (Howard).
Andrew and Ida B. Harrington, her great grandparents, William Hennings II and Lillie Hennings, her grandparents. Ronie, Adele (Marlene) Carmen, her aunts all preceded her in death.
Ulanda also leaves to cherish a host of aunts, uncles, cousins, relatives and friends. She will be misssed tremendously by all who loved her.
Please reload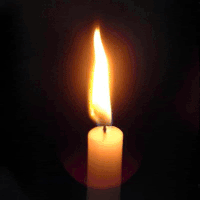 Mr. L.W. Wells departed this life on February 16, 2016. L.W. was born March 28, 1947 to the late J.W. and Luedennie Wells. He was born and raised in Caledonia, MS. He accepted Christ at an early age and attended Cross Roads Baptist Church in Caledonia, MS.
L.W. moved to Mt. Clemens, MI. in 1965. He worked as a truck driver for Dozier Trucking and Collier Demolitiono. L.W. was a kind-hearted and friendly man who loved sharing good times with hi8s family and friends. He enjoyed baseball and cars and was a self-taught mechanic. His love for working on cars is how he got his first nickname, "Grease". His best souce for entertainment was watching "Big Time Wrestling" on TV. In fact, you couldn't convince L.W. that the wrestlers' stunts weren't real.
He leaves to cherish his precious memory fouro daughters, Kimberly (Billy) Smith, Talisha Butlerk and Pauline BUtler all of Columbus, MS and Susan White of Warren, MI. Two sons Antwan Butler of Columbus, MS. and Gerald White of Ionia, MI. Four children whom he loved as his own Linda Butler and Alice Smith both of Columbus, MS. Charlie Adams of Port Huron, MI. and Donald Adams of Harper Woods, MI and twentyo-nine grandchildren. Three sisters, Essie (Bryon) Shaw and Esteria Rogan both of Mt. Clemens, MI and Kimberly (Terrell) Godbold of CLinton Twp., MI. and one brother, Frankie (Mary) Wells of Clintoin Twp., MI. Aunts Ruthie Mae Blevins of SHelby Twp., MI, Curlie Mae Hayden of Chicago, IL and Charlene Riley of Mt. Clemens, MI. Uncles Joe Louis (Lillie) Cribbs of Kalkaska, MI and Charles Allan Cribbs of Jackpot, NV. A special friend Rose Adams of CLinton Twp., MI, a host of nieces, nephews, relatives and friends.
L.W. was preceded in death by his father and mother, J.W. and Luedennie Wells and brother Larry Wells.
Please reload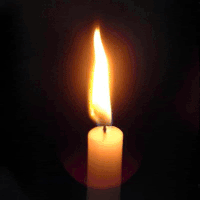 Please reload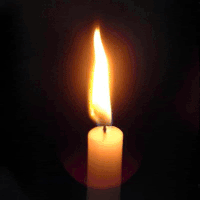 Please reload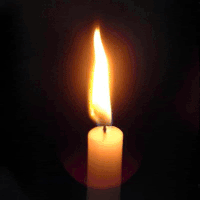 Please reload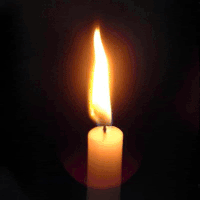 Josephine Johnson was born on November 25, 1918 in Pocahontas, Misssissippi to the union of Cnynthia Matow Smith and Sol Smith. Her husband Norwood Johnson and son Ronnie Johnson preceded her in death. She employed at Mt. Clemens, General Hospital for 25 years.
Josephine accepted the Lord at an early age of 12 years old. She leaves to cherish her memory two daughters; Patricia Lewis and Barbara Johnson; two grandchildren; Eddie Lewis, and Tedell Lewis. She also leaves two special nieces; Cynthia Davis and Gussie Buchannan and her very devoted caregiver Melody, along with two special friends Viola Fair and Helen McGee.
Please reload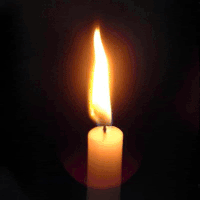 Please reload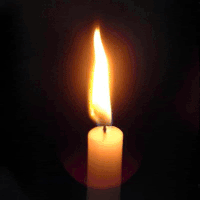 Bruce Mathis was born on May 10, 1953 in Fayette, Alabama life where he was a jogger for many years he enjoyed being around his family and was the highlight of all the family gatherings.
He really enjoyed fishing with his favorite niece baby Jane of Clinton Township, Michigan. Twenty five years ago he started working for Colmance Painting in which he took a lot of pride. Bruce was loving funny outgoing and giving. He proceeded in death his father Lee Mathis and mother Mattie Frank, Sister Artie Bell Blackburn, Brother Billy Mathis of Fayette, Alabama. Sister Erdelia Rogan of New Haven, Michigan.
He leaves behind to cherish his memory, his sister Evelen Whitson of Mt. Clemens, Michigan. Annie of Clinton Township, Betty Woods of Fayette, Alabama, Mattie Ann Colman of Mt. Clemens, Michigan, his loving Children Tameka, LaCreash, Bruce Jr. of Whinfield, Alabama, Daughter Candice and son Pareus Norwood of Detroit, Michigan, Step son Pewee Batman of Detroit, Michigan.
Bruce (Unk) went to rest January 13, 2016 and wil be missed by all that love and knew him. May the Lord have mercy on our dear loving Bruce.
Please reload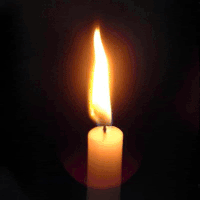 Lillie Ruth Robinson was born on July 8, 1940 in Eads, Tennessee. The family moved to Mt. Clemens, Michigan in 1947. She made her transition on January 14, 2016 at St. James Nursing Center, Detroit, Michigan.
Lillie confessed her faith at an early age. She was passionate about reading her bible, gardening, fishing and knitting. Her education was completed at Martin Luther King High in Detroit, Michigan. She retired from General Electric. Lillie gave birth to seven children.
Cherishing her memory she leaves Cheryl (Terrell), Gayle (James), Keith (Katherine), Michael (Teresa), Valerie (Steve), Jeffrey (Anna), and Vincent (Dawn); three sibling Erma, Pearl, and Chet; sixteen grandchildren, thirteen great grandchildren and a host of relatives and friends.
She was preceded in death by her parents Ida and Chester Coburn Sr.
Please reload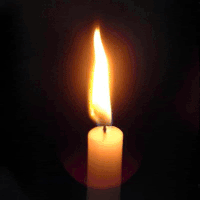 Dennis Lee Banks was born on October 28, 1952 in Mt. Clemens, Michigan to Joseph Lee Banks and Bernice Williams in which he was the second born of four children. Dennis graduated from Clintondale High School in Clinton Township, Michigan. Following his graduation, Dennis joined the U.S. Army where he proudly served our country. Dennis enjoyed being around his family and was the highlight of the party.
Dennis devoted his life to Christ at an early age. He enjoyed helping others in any way possible.
46 years ago, Dennis started his career at Ford Motor Company where he was well known and loved. Dennis was loving, funny, outgoing and giving.
In 1974 Dennis married Juanita Banks and unto this union was born (2) children Derrick L. Banks, Sr. (Della D. Banks) and Denita E. Banks. In 1998 Dennis re-married to Carmen Banks and unto this union was born Carmen Banks, Velvet Banks and Lee Banks. Dennis will forever be remembered by his loving family, friends, children and grandchildren (Derrick L. Banks, Jr. and Ranaya Gilliam) his sister Gloria Banks, sister in law Noni Banks and a host of nieces, nephew, aunts, uncles, cousins and friends.
Dennis was called home to join his parents Joseph Banks and Bernice Williams, his brothers Joseph L. Banks Jr. and Stafford Banks.
Dennis received his wings and crown of glory on January 10, 2016 in Clinton Township, Michigan. He suited up in his garments and took his flight home to glory.
Dennis will forever be our guardian angel and in our hearts.
Please reload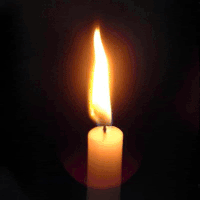 Parthenia (Hawkins) Adams
Parthenia (Hawkins) Adams was born on December 6, 1918 in South Guthrie, Tennessee to the late Richard and Savannah Hawkins. She had an older sister Cassie Mae Banks and brother Will Henry Hawkins. While those immediate family members all preceded her to glory, her extended "family" gathers her and all who knew her will sorely miss our beloved Aunt Polly.
Aunt Polly graduated from Berts High School in Clarksville, TN around 1940 while living with Cassie. She attended Tennessee A&I College (now known as Tennessee State University) in Nashville, TN for 3 years until she was hired at the PX (similar to a military store) where she became a manager. She spoke lovingly at that time bringing her lots of friends, fun, and money. While in Nashville, she attended (and graduated from) Queen of Sheba Beauty School and taught there for about 3 years.
In 1950, she moved to Detroit, Mi. and was married to Jimmie Adams (aka Uncle Jimmie). They were married nearly 35 years until his death in 1985, Aunt Polly opened New Fashions Beauty Nook Shop on Milford with Ms. E. Thompson. In 1975 when Cassie died, Aunt Polly and Uncle Jimmie raised Cassie's daughter, their beloved niece Patricia (Banks) Tyson who continued to be the light of her life until Pat's untimely passing in 2006.
Never one to dwell too long on negatives, Aunt Polly would share that she lived in segregation, but felt that living in Detroit was better than living in the south. While remember how much she loved going shopping at the downtown Husdon's store she recalled that in Detroit in the 1950s, she was not allowed to try on shoes. She said, "You had to buy them and try them on when you got home". A point of joy and pride for Aunt Polly was that she lived to see a Black president.
Shopping was on of Aunt Polly's many passions. She did it well and never left home unless she was Dressed to the Nines. Turquoise - from hat to shoes to jewelry - was a particular favorite color. She also loved home cooking, especially pies; the casinos and scratch-off lottery tickets; all Detroit sports teams (Curtis Granderson was Her Tiger! - even after he was traded); Michigan State football (Pat's Alma Mater); and staying up later at night than most people half her age. She also loved to talk and carried on lucid and entertaining conversations with young and old until practically her last days.
Aunt Polly always expressed her love for Pat, Michael and Aaron. She said that "Never a day goes by that I don't think about my Pat". She also told everyone how happy she was living with Michale and Aaron, her beloved grandson after Pat's death. Her nurturing of Aaron is in no small part responsible for his becoming the fine young man he is today. She would always say that Pat'& Michael's friends "took care of me". Her heart was filled with love.
Aunt Polly was preceded in death by her parents the late Richard and Savannah Hawktins, husband James, sister Cassie Banks, and brother Will Henry Hawkins. Her memory will be carried on by many, including her nephew Michael Tyson, grandson Aaron Tyson, brothers-in-law Frank Adams in Chicago and Henry Michael Tyson, grandson Aaron Tyson, brothers-in-law Frank Adams in Chicago and Henry Adams in Detroit. And then there was Lillian and a host of dozens of nieces, nephews and others from her expansive extended "family".
Bless you, Aunt Polly.
Please reload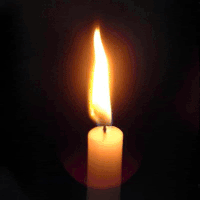 Mrs. Sadie Dickey was born in Scotts Ferry, Florida. September 6, 1913. Scott Ferry is currently a highway thru Blountstown, Florida. Mrs. Dickey's late parents were Thomas and Luvenia Brown. She is the only survivor of 2 brothers and 3 sisters. All of her siblings remained in Florida until their passing. Mrs. Dickey is the Mother of 4 children: John, Geraldine, (Janice and Rene deceased). There are 12 grandchildren, 13 great grandchildren and 3 great-great grandchildren.
Mrs. Dickey always led a full, active and productive life, she loved to travel. As long as I can remember, she was an avid reader and belonged different Book Clubs. She was a stickler for education (we were not allowed to say "I CAN'T). Mrs. Dickey worked tirelessly in her church (Turner Chapel Christian Methodist Episcipal in Mt. Clemens MI.) serving as an userh, singing in the choir, Sunday School teacher, church secretary, helping in the kitchen, and planting flowers around the church grounds. In addition to the above, she assisted in any capacity where she could be helpful. Her employment included homework, working in hospitals and schools, and Greyhound Bus Co.. One of her favorite jobs was working for the Lionell Train Co. During her employment, in the school system, she became an advocate for young people who did not have parents or grandparents. Mrs. Dickey has alwayas been independent and adamant about what she believes in, she has always encouraged all of her family members to reacch for high gaols. She was a superb cook all the way from coal stoves to kerosene stoves to gas stoves to using electric stoves. She could cook, bake, fry, boil, on any of those applicances. Basically, she was really the best cook in town. She was also very aware of healthy eating, we got very little candy and pop on very rare occasions.
Thank you all for coming. It is a wonderful time to celebrate the living. Mrs. Dickey leaves to cheris her memory her oldest child, son John Mial and Geraldine; grandchildren James (Twilia) Jocelyn, Jeannie, Joe, Arlene/Robert, Eddie/Janine, Tony and Audra; great grandchildren Eddie/Kandace, Rashad, Eric.
Please reload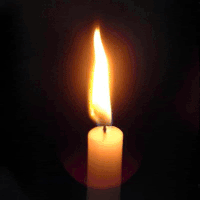 Walter Perry Lee, Jr. passed away December, 2015. He was born in Port Huron, Michigan on November 3, 1925 to Walter Perry Lee Senior and Ella Winston Lee.
Walter worked as a commercial artist/sign maker for 45+ years. He completed his last sign when he was 80 years old. His skill level had not dimished.
In 1943 Walter was united in marriage to Lenora Vivian Smith Lee. The two were married 47 when Lenora passed away in 1990. To this union were born ten children; five sons and five daughters. Walter was preceded in death by two sons: Walter Perry Lee III, and Leslye Alan Lee.
Walter leaves to cheris his memory, his sons: Dwight of Springfield, Oregon, Gordon (Shorey) of Richmond, MI. Roy of Madison Heights, MI, his daughters: Ella Awa of Ithaca, New York, Amelia Middleton of San Jose, CA, Wanda Clark of Chesterfield, MI, Dawn Haverkate of Roseville, MI, and Lisa Lee of Richmond, MI. Also, 30 grandchildren and 62 great grandchildren and 5 great-great grandchildren, his sister Margaret Jackson of New Haven, MI, and brothers: Norron of Boston, Massachusetts, Frank of New Haven, MI, and Ronald of New York, New York. Walter was preceded in death by three brothers Winston, John, and James.
Please reload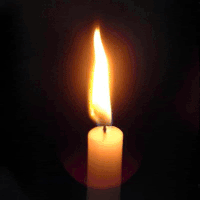 Born Jan. 21, 1955 a longtime resident of Mt. Clemens passed on December 24, 2015 at Henry Ford Hospital Macomb. Lovingly known as "Roz" attended Mt. Clemens High School and graduated in 1975. She later attended Michigan State University and studied Criminal Justice. Rosalind was employed for 40 years at St. Joseph/Henry Ford until her transition.
Rosalind met her husband Charles "Bay" A Van in 1977 and later married in May of 1983. To this uniion two children were born. She leaves to cherish to her memory her husband of 32 years Charles A. Vann Sr., Corey J. Booker, Whitney A. Vann and Charles A. Vann II. Grandchildren, Korie, Cassidy and Alayah. Father Charles (Ethel) Alexander. Siblings Joan (James) Collins of Texas, Darlene (Dennis) Thomas of Eastpointe, Monica Peters of Mt. Clemens, Linda (Irvin) Peters Mt. Clemens. Andre (sue) Bell Port Huron, Lisa Moore of Texas and Eric (Lisa) Peters of Mt. Clemens. Also a host of AUnts, uncles, nieces, nephews and cousins.
Please reload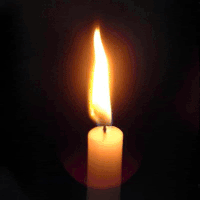 Deborah Loren Robinson was born on March 21, 1958 to the late William and Hattie Robinson. She was also preceded in death by two sisters Jacqueline Smith and Willa Mae Robinson. Deborah was one of six beautiful sisters that graduated from Roseville High School. She then in 1976, went on to attend Macomb Community College and later received a Certificate in Computer Accounting from Ross Business School. Deborah accepted Christ at an early age at Good Hope Baptist Church (Prevailing Word Christian Center) where she was in the choir, member of the usher board, and taught Sunday School. She later joined Love Life Family Christian Center under Pastor Kevin Lancaster. She truly loved the Lord. Deborah's true love was her bundle of joy, her heart, strength and best friend, her daughter Monique; Thanks to God and her longtime special friend Theodore Taylor. Deborah was a hard worker. She worked for over 25 years in a variety of jobs within retail. In addition to being a wonderful mother, sister, and auntie, she was also a shoulder to cry on and a mentor to family and friends. Deborah was always willing to help any and everyone. She was a great listener, very family orientated, and a spiritually gifted poetess. She enjoyed bowling, bingo, watching "Days of Our Lives," and playing cards. She was a warm heart filled with laughter. Deborah leaves to cherish her memory one daughter Monique of Clinton Twp. MI.; Longtime special friend Theodore Taylor of Clinton Twp. MI.; Three sisters Madelene El, Rae Robinson, and Connie Robinson, all of Clinton Twp. MI., One Aunt Rosalee Johnson of New York, One Uncle James Bloome of South Carolina, and a host of nieces, nephews, great nieces, great nephews, cousins, friends, and one goddaughter Remí El.
Please reload