Please contact us for any questions or concerns regarding our services.



Office Phone: (586) 463-8800
Fax: (586) 463-8845
2015 Obituaries
September 2015 - October 2015
Bondyne Elizabeth Rushton
Bondyne Elizabeth Rushton was born to the union of Walter and Allene Sain on December 14, 1933 in Detroit, Michigan. She was the fifth of either children. She was preceded in death by her Father Walter, her Mother Allene, her brothers Clarence, Walter, Frank, and David, and her sisters Dorothy, and Rose. She is survived by her brother Richard. Bondyne and her family were small business owners operating a Rushton and Sons Fish Market, followed by a local neighborhood grocery store within the city of Detroit for more than 10 years Bondyne raised more than just her family of five. She also aided in raising of nieces and nephews along with the caring fore more than 75 foster children throughout her life. She leaves to cherish her memory five children Willie Jr. Ronald, Donald, Saundra, and Sarah Davida. Ten grandchildren, two great grand children, and a host of neces, nephews, God children, and friends.
Please reload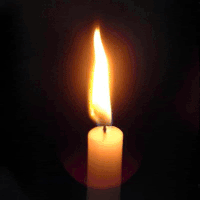 Please reload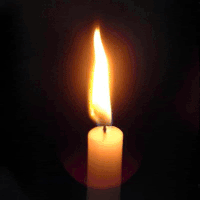 Estelle attended the New Haven Public School System until she met, fell in love , and married Mr. Taylor her junior year of high school and birthed 5 children: Johnny Douglas, Patricia Ann, Avis Marie, Cecil Tyrone, Sylvia Estelle, Leslie Theresa Taylor. A few years later she fell in love again and gave birth to the "Davis Boys" (Lovingly called by their older sisters) Robert Laverne, Ricky Ricardo, and Kenneth Douglas Davis. Estelle was a proud member of the Order of the Eastern Star and proudly held the office of Assistant Daughter Ruler which gave her an opportunity to travel and lead an active life outside of raising 8 children alone. She was instrumental in bringing two gentlemen into the Lodge. Being the daughter of Missionary Estelle had little choice and confessed Jesus as her Lord and Savior at a young age. She was a faithful member of Bethlehem Temple and would fondly speak of her Pastor Elder Bradley and her church family. She was lovingly referred to as Ms. Estelle and would open her home to family and friends who were in need of somewhere live. Never the less, she would shoot from the hip without apology if you needed correction. On Saturday, September 12, 2015, Estelle made her transition and is now with the Lord whom she trusted and loved. She will be missed by her remaining children and their spouses but especially her daughter Patricia Ann Harville (who faithfully nursed her back to health after her stroke in 2005) who fulfilled her mother's wish by bringing her home where she made the transition in the comfort of her home around family members who loved. She leaves behind 1 sister: Dora; 5 children: Pat, Avis (LeRoy), Sylvia, Robert (Renee), and Kenneth (Sirina); her son-in-law Todd Penn whom she loved like a son; 15 grandchildren: Kim, Irwin (Keith), Masalena, Nathaniel, Diallo, Shani, Antoine, Ricardo, Dimitrius, Malika, Robbie, Christina, Willie (Jamelle), Kendal, and Kenneth; 12 great grandchildren: Kyron, Crystal, Amir, Sam, Knigia, Mya, Simone, Dream, Demi, Malik, Mason, and Nathaniel Jr.; and 1 great great grandchild: DeShawn.
Please reload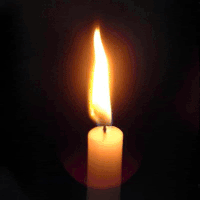 A Celebration of A Blessed Life: Lonnie Marie Cranon was born on December 16, 1932 in Mississippi to the union of Lonnie and Lena (Thedford) Shaw. She attended William Nicke Elementary and was a graduate of Mount Clemens High School. She went on to further her career as she attended Lewis Business College where she later obtained her business degree. Lonnie worked for US Army Tank Automotive as a Command Clerk Typist, Department of Defense as a Military Personnel Technician and secretary to the Base Comptroller. She later joined General Motors was she worked as an Executive Assistant and happily retired. After retirement Lonnie joined University of Detroit Mercy an Administrative Assistant where she later retired from as well. She became a member of Stephen's Temple Church of God In Christ in 1951 and remained a devoted, loyal and faithful member until the time of her passing. She was active in the church and served in various church auxiliaries including: Pastor's aide, Church Secretary, Prayer and Bible Band Teacher, Sunday School Teacher, Usher Board, Purity Class Leader, Mother's Board, Deaconess Board, Choir, Kitchen Committee and Program Committee. She also served as secretary for the Ministerial Alliance. In 1995 Lonnie was united in marriage to the late Frank Edwin Cranon. Lonnie went home to be with the Lord on September 4, 2015 peacefully in her home. She leaves to cherish her memory: daughter, Cassandra (Tyrone Sr.) McBride of Augusta, Georgia; step son, Bernard C. of Los Angeles, California; two granddaughters, Angela and Ericika of Los Angeles, California; great grandchildren; one brother, Lonni (Joyce) Shaw, Jr. of Eastpointe, MI; three lovely sisters, Ora (Benny) Dozier of Mount Clemens, MI; Renee (Will) Austin of Detroit, MI; and Willa (Harold) Jenkins of Southfield, MI. She was also preceded in death by three sisters, Mary Doggett, Artelia Jengkins and Pearline Davis, and two brothers, Paul and Eddie Shaw. A woman of faith and the heart of the Shaw family, Lonnie shaped their spirituality by her tireless Christian example. She faithfully cared for family and friends through delicious cooking/baking from scratch. Known for her ease in frequent conversation and the ability to give a solid piece of advice to all of her nieces and nephews, some more like sons than nephews (Felix Washington & Michael Doggett) is just one of the many attributes that will truly be missed. Throughout her life she maintained a sweet and simple demeanor that won the trust and hearts of many, who even now are being changed by her witness of constant nurturing love and faith. Her signature gift of joy and always going out of her way to help others, shown through her constant smiling, laughter, and taking charge attitude, which will never be forgotten by the host of nephews, nieces, cousins and many friends and relatives.
Please reload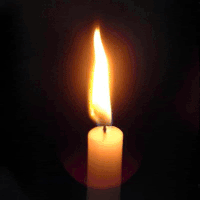 Willie Mack Garland Jr. age 59, a resident of Mt. Clemens, Michigan made his transition on Saturday September 5, 2015 at Harper University Hospital, Detroit, Michgan. Willie was born January 17, 1956, in Charlottesville, Virginia to Willie Sr. and Rosa Garland. Willie attended Mount Clemens, Public School System and graduated from Mt. Clemens, High School. After high school. After high school he attended Grand Valley State College for one year. He served in U.S. Marines and was discharged with honor. He was a member of the old and young Alumni Association. Willie was a member of Martin Chapel A.M.E. Zion Church, a dedicated member serving as a Sunday School Teacher and Local Exhorter. He served faithfully until his health began to fail. Willie loved spots and had a great passion for music. He owned and operated his own recording studio. He leaves to mourn his loss his mother Rosa Garland, his brother Marty Galand, three sistes Cynthia Taylor of Harrison Twp. MI., Priscilla Wright (Harold) of Scottsville, VA, Sue Garland of Cumberland, VA; grandchildren Dynasty, Zikah, and Romano all of Kalamazoo, Michigan, He also has 2 Grandsons the love of his life Gretchen Sterling and a host of nieces, nephews and friends. Willie was preceded in death by his father Willie Mack Sr. and his son Marcel Ramone Hughley. "Willie was a loving and caring person. He will be missed by all
Please reload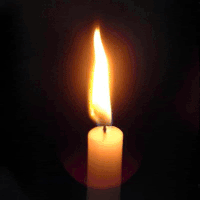 Mr. Zellie Thomas Jr., affectionately known as "Junior", was born on August 8, 1939 in Darlington, South Carolina to the late Zellie L. and Elizabeth Thomas. Junior was called home on Thursday, October 1, 2015. He was a lifetime resident of Pontiac, Michigan. He was united in holy matrimony to the late Dorothy Thomas. He was also a a faithful member of Liberty Missionary Baptist Church in Pontiac, Michigan. With more than thirty years of service, Junior retired from General Motors in 1997. Junior was a family oriented man who loved cooking, fishing, working in his yard, and traveling from state to state in his mobile home with his late wife Dorothy and mother Elizabeth. Junior leaves to cherish in his memory four children; Gino and Kelly Thomas of Michigan, Michael and Michelle Thomas of South Carolina, seven step-children; Rochelle Gallimore, Freeman (Cassandra) Gallimore, Darla (Darryl) Reynolds; Wayne Gallimore, Mark Gallimore, Constance Gallimore and Brandon Gallimore. Mother Elizabeth Thomas of Michigan; three brothers Willie from Michigan, Larry Thomas from California, and Gary (Amie) THomas from Texas; and one sister Ophelia from Michigan; One sister-in-law Corrine Thomas of Michigan; nine grandchildren; five great grandchildren; one aunt and uncle from South Carolina and a host of nieces, nephews, cousins, and friends. He was was Predeceased by his father Zellie L. Thomas, brother Elijah Thomas, wife Dorothy Thomas, and daughter Shanda Green.
Please reload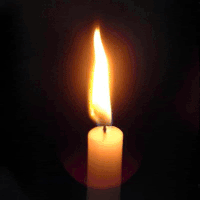 Darren "Big Time DC Soup" Campbell
Darren "Big Time" "DC Soup" Campbell was born January 18, 1960 as the fourth son of Edwin and Mura Lee Campbell. He was a lifetime resident of Mt. Clemens, Michigan. He was known as the "HAIR JORDAN" throughout the city and because he was magical with his clippers for more than 35 years, it encouraged him to fulfill his lifelong dream of owning Campbell's Barber and Beauty. Darren enjoyed traveling, fishing and he was a food connoisseur. One of his greatest enjoyments was spending time with his grandson Elijah. God sent his angels on August 24th 2015 to bring Darren "Big Time" "DC Soup" Campbell home. His memory will be cherished by his loving wife Lauren Rosie Campbell and daughter Marissa Alyse Guy, three brothers Dereck (Toledo, OH.) Don (Cleveland, OH.) Ron (Mount Clemens, MI.) and one sister Lisa (Mount Clemens, MI.) and a host of close relatives, family and friends.
Please reload